January 2K9

Sunday 25/01/2009

Obama is everywhere, I even started to look like him!




The moment he took over the Oval Office, he started changing things for the better, let's keep our fingers crossed that he'll continue doing that!




Here's a summary of the things he's decided to do so far:

*Shut down Guantanamo Bay*
*Change the Abortion laws*
*Address the situation in the Middle east*
*He might turn out to be Superman!*




I support Obama by shooting wicked pictures of the best city in the world :)



Top of Page




Wednesday 21/01/2009

Yay :D



Top of Page




Sunday 18/01/2009

Brace yourself for next week, it looks like it's going to be very 'interesting' (in the Chinese sense!) and I'd suggest that you duck&cover in a safe corner until it's over!




The week starts off with 'Blue Monday', the most depressing day of the year...




Tuesday will be the day the whole world has been waiting for for 8 loooong years, G.W. Bush will remove himself from the most important job in the world and leave things to Osama Obama, the best thing since sliced bread! Watch his inauguration live here!




By Wednesday, the Israeli Army will probably have returned to shelling anything that moves in the Gaza strip, after having declared a unilateral ceasefire last night and celebrating their own version of a 'Mission Accomplished' while Hamas-rockets kept hitting southern Israel...




Personally, I'm trying to make the week better and support World-peace by shooting wicked reflections instead of shooting people :)




For your entertainment, I've also created accounts on all those big networking sites, come and visit me on:

*Myspace*
*Friendster*
*Twitter*
*Facebook*
*Blogger*



Top of Page




Saturday 17/01/2009

The Winter Wonderland fun is over and the rain season has started in Amsterdam, so stay inside and read this cool interview that John Warwick from the Fat Talent website did with me :)




You might not know this yet, but there's a whole 'World Domination' scheme and other sinister intentions going on behind this seemingly harmless Reflectah's hidden face, or to say it with the immortal words of AC/DC 'So lock up your daughter lock up your wife. Lock up your back door and run for your life.'

Thank you very much John, it's been a pleasure and I hope we'll meet up for that beer-bash in the best city in the world soon :-P

Here is the whole interview:

Reflectionsí are an obsession, and the images he produces are simply gob-smacking. Vibrant in both colour and composition and tempered by a humorous and discerning eye, his photographs fairly and squarely shout for your attention. Those puddles on the street that we avoid, will never quite be the same again. Fattalent met up with the man himself :Amsters@m - The Wicked Reflectah

______________________________________________________________________________________
Name: Amsters@m Age: youngish Lives: Amsterdam Mobile Phones: SonyEricsson S700i & C905 ______________________________________________________________________________________

Ö.just hope Iím not disturbing your Sunday? :)

Donít worry about disturbing my Sunday, I was planning on going outside to take some pictures of people ice-skating, but Iím too lazy and itís too cold, so here I am instead :)




Why reflections?

Why not?! Itís not something I chose for consciously, it just happens to rain a lot in Amsterdam and often there are perfect conditions for some wicked reflection shots, but I do not go out and look for things to shoot, either theyíre somewhere along my way while going some place or they wonít end up on my memory cardÖart by laziness :D

I think that I have a somewhat unique style when shooting reflections and that makes me proud and happy, reflections have always been a favored subject by many Ďrealí photographers and the thought that I can compete with them, only equipped with a mobile, seems so bizarre&cool that I probably enjoy that more than taking the pictures in itself.




How long have you been interested in photography?

Iím not really interested in photography, I just like snapping aspects of everyday life in Amsterdam with my mobiles, but I do not consider myself to be a photographer. I like seeing other peoples pictures if they appeal to me, I like strong colors and any kind of reflections and portraits.

I never visit exhibitions, museums or galleries, Iím too lazy and I think some of the best shooters are online and can be admired while lazily sitting in my chair :) I also never use Photoshop or anything like that, I tried understanding how those programs work, but Iím too dumb. My photos are unedited except for some contrast&saturation that I often add, I guess my eyes are getting worse and I need strong colors&lines to be able to enjoy a picture.




Youíre obviously quite taken with the creative possibilities of mobiles phones?

I am using mobile phones because theyíre always around and theyíre easy to use and of course I love them. I have no idea what all the buttons&settings in my Panasonic DMC-FZ8 and Kodak C360 Zoom are good for and even though I read the manual of the Pana, I canít really figure them out and do not intend to do so, if I canít just start my cam/mobile and do a point&shoot, Iíll get bored and walk away from it.

I shoot spontaneously and only things I come across, I do not arrange situations and I donít ask people to pose for me, again probably too lazyÖbut then, in Amsterdam thereís always something worth shooting thatíll stumble in front of your lens if you go downtown. I think taking pictures with mobiles and their often limited possibilities brings out the best in any Ďphotographerí as you have to fall back on your eye for detecting good situations, angles, light and compositions. If you need to spend hours afterwards to make your picture look good, youíre probably doing something wrong ;-)




What are your views on the internet with relation to your work?

I donít trust the Internet any further than I can throw it, so even though I have a website, a Flickr account and a Myspace/Facebook/Twitter page, I hide behind the ĎAmsterS@mí alter ego that Iíve created and itís quite a comfortable feeling, a bit like sitting behind a 2-way mirror I guess, watching everybody else sharing their real life info down to their addresses, phonenumber, favorite color and all that while I only give out the snippets of information that I want to let you know.

I reserve the copyright for all my pictures but I donít really care if others use/abuse my pictures/movies, sometimes I google ĎAmsterS@mí and come across the weirdest Japanese or Russian sites that Iíve never even heard of, that post some of my photos (usually always with a link to my own site or my Flickr stream, seems the world isnít so rotten after all ;) . The way I see it, if you steal my pictures and try to sell them or whatever, good luck, Iíll just make some even wickeder ones and outsell you any time of the day, haha ;D Iím really excited that there are all these possibilities to share my photos, videos and anything I might have to say, with a worldwide audience, and the fact that they can respond and give direct feedback, comments and opinions thrills&frightens me.




Any New projects on the horizon?

I saw this cool site, Blurb.com, and you can easily create your own book with their software, on your PC. Some of my Flickr contacts have created their first books already and they look pretty cool, so I want one too.

I think having your words/pictures/whatever printed on paper gives a bit the feeling of immortality and having created something that can still be touched&looked at even when youíre not around anymore. I have almost finished my first book, naturally one that contains wicked reflections, and as soon as Iím done, Iíll upload it to Blurb and promote it on my site and Flickr stream. I think itís great that I can sit here at home and try to become rich&famous without having to leave my chair, isnít it great to live in the 21st century? No, really! ;)

Top of Page




Sunday 11/01/2009

And another perfect Winter day, sunshine, ice everywhere and millions of Dutch people breaking their arms&legs while skating on natural ice for the first time in their lifes ;D




If it's too cold for you outside (or if you have broken your arms&legs already!), head over to the Microsoft site, they are giving away their next OS, Windows 7, for free. If you're more the playful type, get your hands on a free (trial) copy of the Songsmith software that could help you to become a really good singer, even if you're not :)




Meanwhile, in the real world...



Top of Page




Friday 09/01/2009

The first real Winter in over 10 years continues and all Dutch people are losing their minds because there is natural ice to skate on everywhere, it's a true Winter Wonderland, yay :D




In the best city in the world only the puddles are frozen, but still I do my wicked reflection thing!




Of course there's more going on in the world than just the pleasures of ice-skating, some people wish they had the luck to worry only about how many layers of clothes to wear...




I think it would be a very good idea if more people would listen to this young lady ;-D



Top of Page




Tuesday 06/01/2009

Tonight the temperatures are expected to drop below -10 celsius, so get some extra blankets, put some food out for the birds and tell those bums in the alley to sleep in your basement or hallway tonight, or you might find some nice ice-sculptures in the street tomorrow morning...here's what happens to the poor souls that can't find a proper shelter for these unusually cold days&nights we're having lately...




I've managed to crack open the ice-layers on some puddles in the best city in the world and snap a few of my usual wicked reflections :))




Personally, I'd recommend that you go and make use of that 15% discount on any T-Shirt you order in the AmsterS@m Shop before January 22nd, these babies can save lifes!



Top of Page




Sunday 04/01/2009

2009 has been a nice year so far, at least for me, myself&I, but I'm afraid the poor people in Palestine can't really say the same, after the Israeli Army has started a war against them in the last week...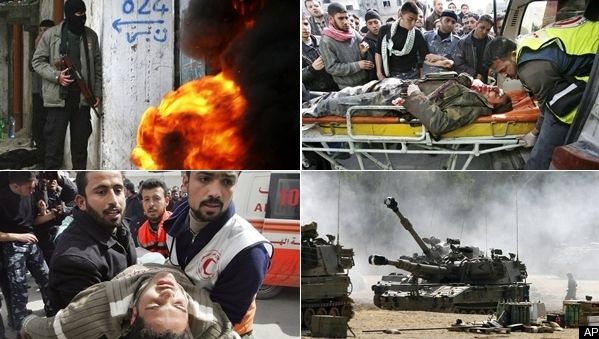 I am not pretending to know who's right and who's wrong in this battle that has been going on for thousands of years, but I do know that shooting your neighbor is never really a good idea, even if you happen to have the advantage of being crazy enough to do so, or having the better equipment&financial support needed to properly shell the hell out of the guy next door!




To avoid seeming biased, here's a 'propaganda' video from each side, see if you can spot the differences!





Before I forget it, I wish you a happy, healthy and reallyreally great 2009 :)




These are my first pictures taken in the new year, looks like it's gonna be a great year for me, I have this feeling that I might end up rich&infamous, yay ;D




To help you start off the new year in style, you'll get 15% discount on any T-Shirt you order in the AmsterS@m Shop before January 22nd, do it, do it now, do it!



Top of Page

Last Month