December 2K7

Monday 31/12/2007

It's the last day of 2007 and it seems that most of us are glad this year is over!
To help you go out in style, here's a smut movie, for free, from me, for you :)




Speaking of going out in style, check out this madcrazycool 'Dead-people-ride'! Death never looked so stylish! I wonder if they make Bicycle versions of this shizzle too :))




And if it's really your turn to go, just keep in mind, Jesus loves you Man!




And if he doesn't, get some advise from elsewhere!




Luckily we've had some rainy days in the last week of 2007, wicked stuff!




And now, turn off your PC and go out there to celebrate and party, see you on the other side...Happy 2008!!!


Got something to say about this?


Top of Page

x x x

Thursday 27/12/2007

So So So, we made it through Christmas again, I'm about 15 kilos heavier and can barely move my fingers, so I'm having my assistant type this, I hope you don't mind...and just in case you were wondering where all your presents really came from, have a look at the
*Sant-A-Cademy*



Here are some Christmas impressions from Amsterd@m, still the best city in the world!




As a special service for you out there that can't just walk over to the next Coffeeshop to get a nice smoke for the lazy days, a Dutch company has started selling Weed&Hash in their online shop...but they only deliver in the Netherlands, sorry folks!


Got something to say about this?


Top of Page

x x x

Sunday 23/12/2007




Ho Ho Ho, almost Christmas! While all the good kids are busy opening&breaking their presents, Santa is out there, punishing the naughty kids...make sure you're not watching this movie while you're having a family dinner (NSFW!!!) ;-)




I really love Christmas!




To help you through the endless, boring Holidays, here are some Winter impressions from the best city in the world :))


Got something to say about this?


Top of Page

x x x

Tuesday 18/12/2007

Finally, Els Iping, the Cyborg-Lady that will destroy&terminate the age-old dream of a free, relaxed place where everybody can just be him/her/themselves, has convinced some major players in the former best city of the world, to get serious with the plan to 'Clean up Amsterdam'. If you come to this site regularly, you may have read my many rants&raves about/against that crazy Bitch and her Girlie-men friends already, but I think I better shut up now, it seems that they won, I give up, what a sad day...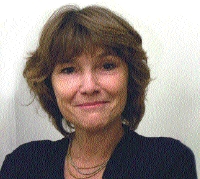 Here's the lates news about their crusade for a 'better' world, it's all lost...


Amsterdam to clean up city centre

17 December 2007

AMSTERDAM - A large part of the Amsterdam city centre will be undergoing major changes. Known prostitution locations will disappear and the main access to the centre – the Damrak, Dam and Rokin – will be cleaned up.

"It is high time to take action," says the man behind the plan, alderman for finance Lodewijk Asscher (Labour PvdA). "The time is past that we let the old city centre be taken over by riff raff."

Cooperation with police, justice department, tax authority, housing corporations, investment funds and private investors, like the Hotel Krasnapolsky, will be part of the project, what Asscher calls a large scale and drastic change to the function of the capital's entrance area.

The hotel on the Dam is expanding substantially and building an underground parking area. This involves an investment of EUR 120 million. "That will immediately fix up the unpleasant area along the Dam and the Warmoesstraat," says Asscher.

Mayor Cohen and chairperson for city district Centrum Els Iping will join Asscher to present the 'Coalition project 1012' on Monday morning, named after the postcode of the old centre. The municipal council was informed of the plan on Sunday.

In the coming ten years many hundreds of millions of euro will be put into the project. The city itself will take an active part in the financing, though how much it will contribute is not yet known. A carefully orchestrated schedule should ensure that the findings of various project groups and the financial consequences of these findings should be known by next summer. Asscher: "We are using every instrument available to us."

Asscher is announcing the following measures, among others:
All prostitution windows in the heart of the red light district on the infamous Oude Kerksplein will be shut. The Oude Kerk will be restored to its former glory and become a cultural centre.

All the prostitution windows will disappear from the Singel, the Spuistraat and from the Korsjespoortsteeg. The number of windows on the Oudezijds Achterburgwal will be significantly reduced.

The Damstraat, Oude Doelenstraat, Oude Hoogstraat, Nieuwe Hoogstraat, Warmoesstraat and the top of the Nieuwendijk, Geldersekade, Lange Niezel and Korte Niezel will be cleaned up and made free of "crime generating functions": businesses that have traditionally been connected with crime.

The same applies for the Damrak and Rokin, where numerous hotels, coffeeshops and souvenir shops are part of international mafia-type structures. The city council is aiming to completely restructure both boulevards. "The monumental character of the buildings will be restored." "High quality retail" will take over the area, along with catering establishments, to a limited degree.

Big names like C & A and Fortis are involved in the project


Got something to say about this?


Top of Page

x x x

Saturday 15/12/2007

Outside it's freezing cold, and you have to wear at least 2 layers of winter clothing to survive, but even that can look fabulous!




The best you can do is to stay inside with a good book and some hot chocolate :)


Got something to say about this?


Top of Page

x x x

Friday 07/12/2007

It seems that the world is finally ending, the writing's on the wall, or rather on MSN Messenger...Bill Gates was nice enough to supply Santa with an account for that chat program, but then 2 naughty girls came and killed Christmas...I guess that means no Presents for nobody this year, mhuahahaha ;-D




Luckily we've had Sinterklaas, our Dutch Christmas, including the famous&fabulous 'Pakjesavond' already on the 5th, so even if Christmas is dead, we're good...and gettings presents twice is just one of the many reasons why Dutch children are the happiest on the whole planet :))


Got something to say about this?


Top of Page

x x x

Monday 03/12/2007

So, did you like those pictures of Santa's little helpers yesterday? Here's another one, and as a special, premature Christmas gift, also a link to all the galleries, yay (NSFW) :)




Too juicy for you? Here are some family-friendly images that you can look at together with your parents ;-))


Got something to say about this?


Top of Page

x x x

Sunday 02/12/2007

Hohoho, it's December, Christmas is coming closer...here's something to get you in the right mood (NSFW) :)


Got something to say about this?


Top of Page
x x x